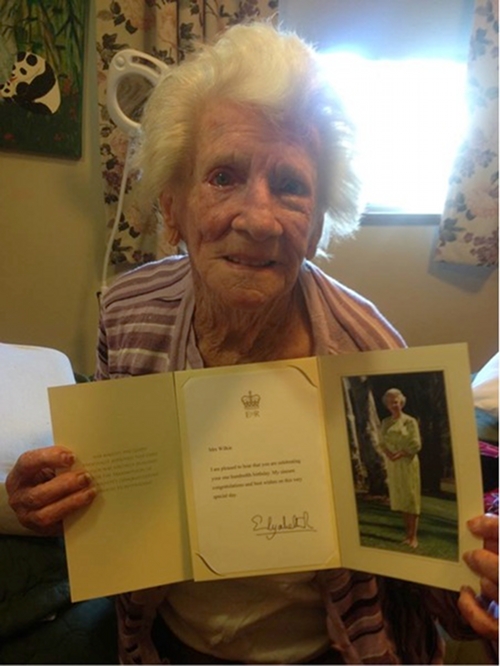 To celebrate the new year we are delving into stories our student interns have created over the years. Today we revisit Stella Wilkie- 100 years and counting by Kate Grant. 
Stella Wilkie with her letter of congratulations from the Queen for reaching the impressive milestone of a hundred years. Stella has lived a rich, full life and there is still no stopping her. When asked what she was going to do next, without missing a beat she replied, "Me? Get married."
Born in Christchurch, New Zealand in 1915, Stella has made her way from humble beginnings to having travelled the world, taking in everything she could along the way. Above all she values telling the truth, good or bad, and common sense - something she has plenty of I'd say after a hundred years.
To see Stella's story online visit 
www.celebratelivinghistory.com